President Barack Obama said he will talk to key European leaders later today about the Ukraine crisis and stated he may be ready to impose sectoral sanctions if Russia escalates the situation.
Speaking in the South Korean capital Seoul, Obama said he will use the conversation to "make sure they share my assessment in terms of what's happened since the Geneva talks took place".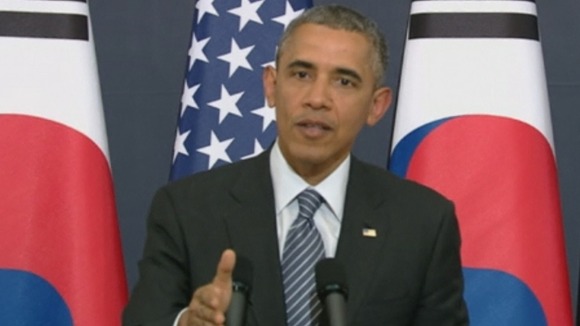 US officials have grown increasingly impatient with what they describe as Russia's failure to live up to its commitments in an agreement reached in Geneva earlier this month to try to de-escalate the crisis in Ukraine.
The US is also frustrated at the reluctance of some European nations, notably Germany and Italy, to impose a new round of economic sanctions on Russia.