A "drunk passenger" on a Virgin Australia flight who sparked a hijack scare after trying to enter the cockpit has been named by Bali police as 28-year-old Australian Matt Christopher.
An airport manager for the company told Indonesia's Metro TV that Christopher had been acting aggressively and was handcuffed by the flight crew.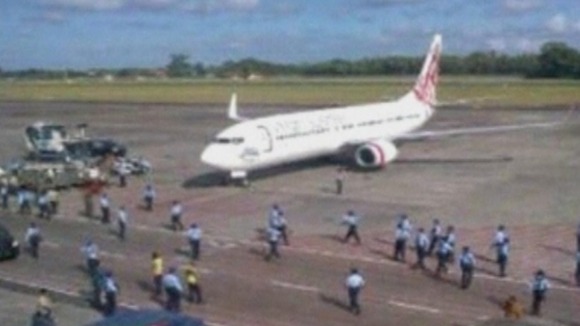 An hour before landing in Bali, the pilot alerted traffic controllers of a possible hijacking on board, an Indonesian air force spokesman said.