The Duke and Duchess of Cambridge were up before dawn for a solemn remembrance of Australia's war dead.
The couple made an unannounced appearance in the darkness at the Australian War Memorial in Canberra for the early service marking Anzac Day - a national day of remembrance for the nation's fallen, veterans and those still serving.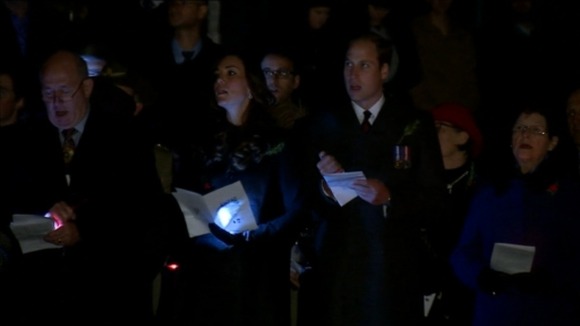 With the Australian War Memorial lit up behind them, William and Kate quietly arrived at around 5am local time on Friday.
Kate, 32, in a cream scarf and black coat and black leather gloves, stood to William's right, her hands clasped in front of her as they listened to the early readings which were already under way.