Ryan Giggs said it has been a "whirlwind week" after he replaced David Moyes as Manchester United boss and thanked his former manager for giving him his first chance in coaching.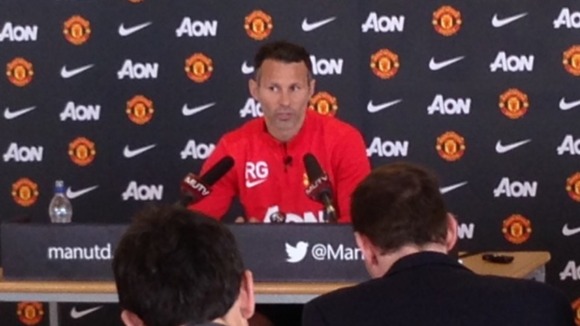 The club's longest-serving player took his first press conference as Manchester United's temporary boss today and said: "I am proud to be managing for the four remaining games at the club I've supported all my life and been associated with for 25 or 26 years."
Giggs, who joined the club's coaching team in the summer, added: "It's been a difficult week and was a shock to me on Tuesday when I spoke to [executive vice-chairman] Ed [Woodward] and he informed me David was leaving and asked me to take over - it's been a whirlwind week for me."
He said he wanted to "bring back the smiles on fans faces" and joked that he has rewarded himself with a new five-year contract.