At the Pentagon there is a real concern that Russia might actually invade eastern Ukraine - and also some confusion about both the Russian intentions and troop movements.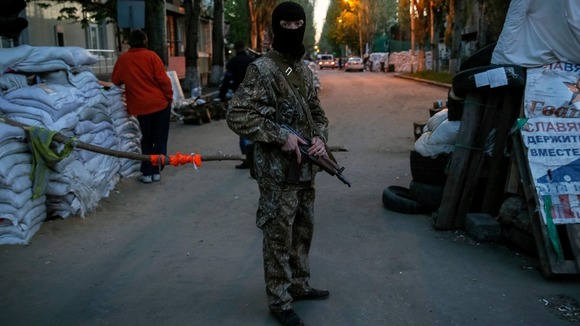 Military officials in Washington say that Russians are pulsing the Ukrainian border - using small battalions, attack helicopters and armoured vehicles to probe, intimidate and gather intelligence on Ukrainian positions,
However, they are not in any kind of battle formation, so there is no suggestion that a full scale incursion or invasion is imminent.
A further problem comes from the lines of communication with Russia. Defence Secretary Chuck Hagel has been trying to reach his Russian counterpart but the Ministry of Defence in Moscow has not been returning his phone calls.
Next week it's almost inevitable that America will move ahead with a second round of sanctions targeting Russia's energy and financial sectors, but Europe is much more reluctant to go that route.
The US will need to to punish Russia without getting ahead of the Europeans, which is not an easy task.