President Barack Obama will work together with European leaders in co-coordinating further sanctions on Russia, after agreeing the country has "escalated tensions" in eastern Ukraine, the White House said in a statement.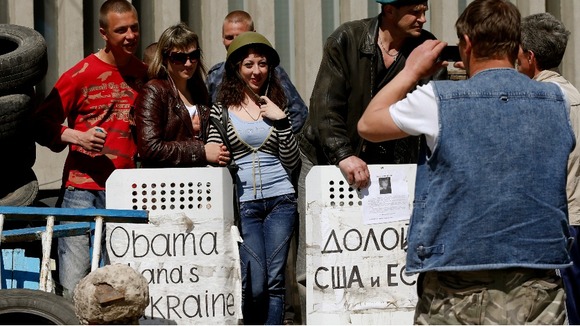 President Obama has agreed to join David Cameron, France's President Francois Hollande, German Chancellor Angela Merkel and Italy's Prime Minister Matteo Renzi to "co-ordinate additional steps to impose costs on Russia."
"Russia could still choose a peaceful resolution to the crisis," the statement added.