The Duke and Duchess of Cambridge have joined a memorial parade in Canberra to mark Anzac Day.
William wore his military service medals to the ceremony, while Kate wore a Poppy brooch given to her by the wife of an Australian Victoria Cross holder.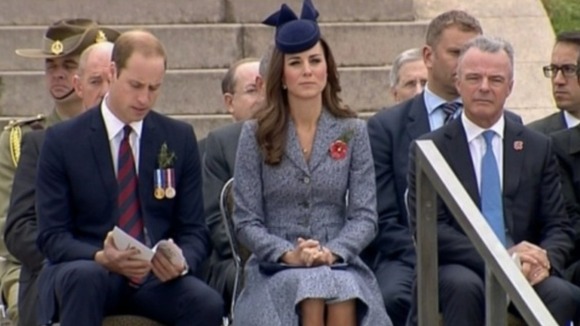 The service falls on the final day of the royals' tour of the country.