The boy who first raised the alarm that the South Korean ferry was sinking did not have time to call his parents, his father said, and was found dead not wearing a life jacket.
Choi's body was found on Wednesday, a week after the sinking, at the back of the fourth deck.
His father said: "If only he had been wearing a life jacket, I wouldn't be this heartbroken... He didn't have time to call his mum and dad... He reported it to 911 (emergency number) and he's back now. I am so proud of him."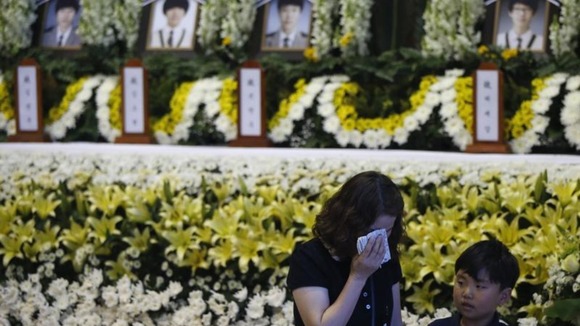 The Sewol ferry sank on April 16 on a routine trip south from the port of Incheon to the traditional holiday island of Jeju.
Read more: All 15 crew involved in navigation of sunken ferry held