Officials have confirmed that the leaders of the Group of Seven major economies have agreed to move swiftly to impose further sanctions on Russia over the Ukraine crisis, and the United States could unveil its new punitive measures as early as Monday.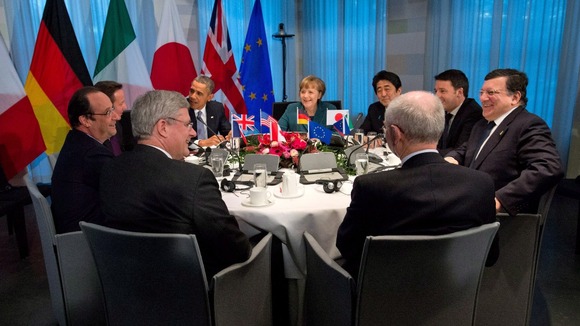 A senior US official said each G7 country would decide which targeted sanctions to implement and while the measures would be coordinated they would not necessarily be identical.
The new sanctions are intended to punish Russia for failing to comply with an international agreement to help defuse the Ukraine crisis, according to a statement from G7 leaders released by the White House while President Barack Obama was on a visit to South Korea.