Sergei Lavrov has told US Secretary of State John Kerry that Ukraine must stop its military operation in the country's southeastern as part of efforts to defuse the crisis, the Russian Foreign Ministry said.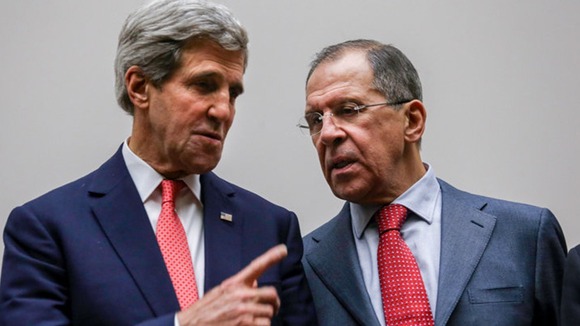 In a telephone conversation with Kerry, Lavrov also urged the US to use its influence to secure the release of what the ministry called leaders of the "protest movement" in the region - a reference to pro-Russian separatists.
Kerry and Lavrov discussed efforts to resolve the situation involving detained OSCE military observers, the ministry said, adding that the controlling parts of southeastern Ukraine had not been properly informed of the observers' plans to travel there.