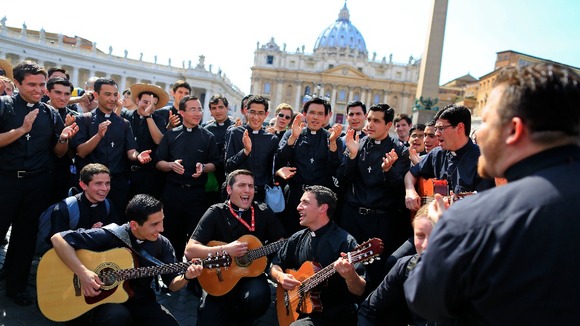 Thousands of pilgrims are flocking to Saint Peter's Square in Vatican City ahead of the canonisation ceremonies of Pope John Paul II and Pope John XXIII.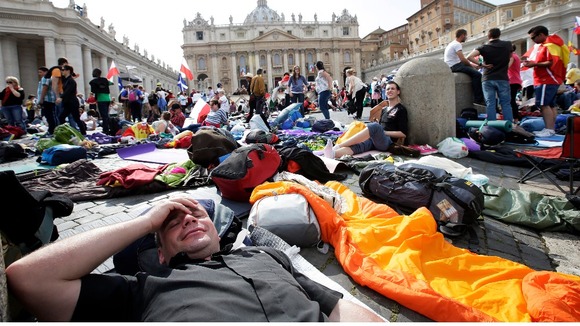 Dozens of pilgrims from John Paul II's native Poland arrived in Rome earlier and set up a camp to make sure they secure the best spots for tomorrow.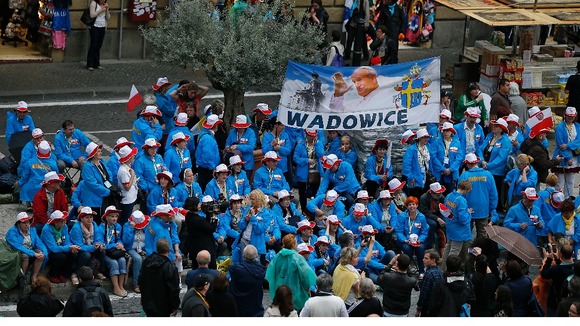 More than 200,000 faithful are expected to watch the ceremony at Saint Peter's Square.