Celebrities have urged the public to dig deep to help terminally-ill teenager Stephen Sutton raise £5 million for charity.
The 19-year-old has already raised around £2.75 million for Teenage Cancer Trust, and a comedy gig tonight that sold out in just four minutes is set to raise more cash.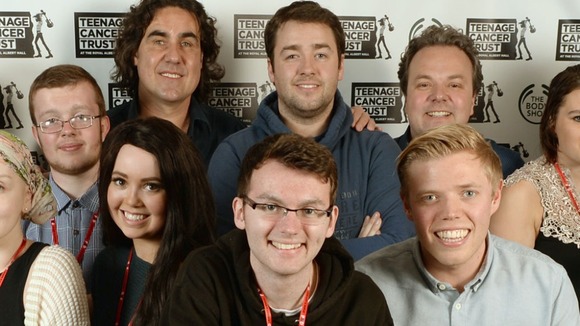 Organiser Jason Manford, who first met the youngster two years ago, told the Sunday Mirror: "I can't believe it. It's an incredible sum. I'd love to think that Stephen's fund raising will reach £5 million. He has inspired people all over the world."
Read: Teen cancer patient gets a visit from Jason Manford
Mr Sutton, from Burntwood, Staffordshire, last year set up a "bucket list" of things to achieve before he died - including raising £10,000 for the trust - after he was diagnosed with bowel cancer at the age of 15.
Celebrities including Stephen Fry, Benedict Cumberbatch and Russell Brand have backed Mr Sutton's fund-raising efforts.