House of Commons Speaker John Bercow has requested an urgent independent inquiry after the Electoral Commission's decision to allow an extremist party to use a slogan featuring murdered soldier Lee Rigby.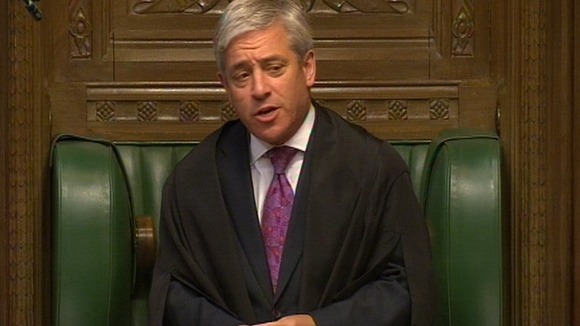 According to his spokeswoman, Mr Bercow said: "The speaker was told about the Electoral Commission's decision this afternoon. He understands the grave concern felt over this alarming development and awaits (Cabinet Office Minister Greg Clark's) letter.
Read: Probe urged after Rigby slogan used by extremist party
"The speaker wishes to see an independent inquiry, conducted as a matter of urgency. He will look forward to the publication of the report of that inquiry, which he and his colleagues will carefully consider."
Read: Election body apologises for allowing Lee Rigby slogan