The German Foreign Ministry has advised the media against traveling to eastern Ukraine as tensions mount in Slaviansk, where a group of unarmed OSCE observers are being held by pro-Russian separatist forces.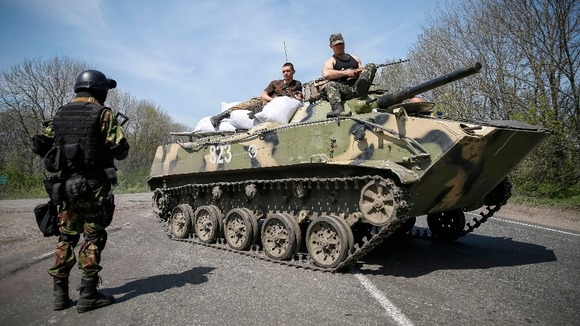 It warned that journalists are at risk of being detained in the city, which has been under the control of armed pro-separatists for more than two weeks.
"The situation in eastern Ukraine is very tense at the moment," said the ministry, adding an increasing number of state institutions were occupied by armed individuals.
"In view of the latest developments, it must be assumed that representatives of the media are at special risk of being held or seized by separatist forces," it said in a statement.