US secretary of state John Kerry has urged Russia to support efforts to free military observers held by pro-Moscow forces in Ukraine.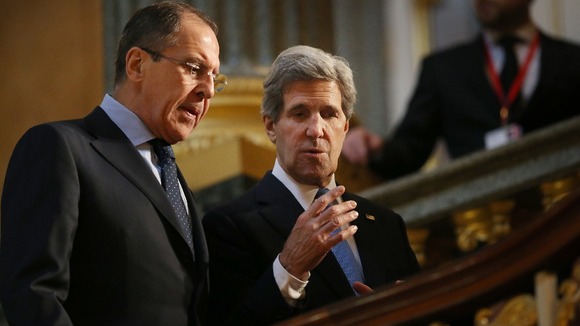 Mr Kerry also told Russian foreign minister Sergei Lavrov in a phone call that the United States was concerned that Moscow's actions were "undermining stability, security and unity" in Ukraine.
The US State Department said Mr Kerry cited Russia's "provocative" troop movements along the border, Moscow's support for separatists and its "inflammatory rhetoric".
Read: Russia 'will take all steps' to free OSCE observers in Ukraine