Former oligarch Mikhail Khodorkovsky attempted to talk to pro-Russian protesters in the eastern Ukraine city of Donetsk but was stopped from entering the occupied regional administration building.
Khodorkovsky in March accused Russia of being complicit in violence against protesters in Kiev's Maidan who brought down the former president.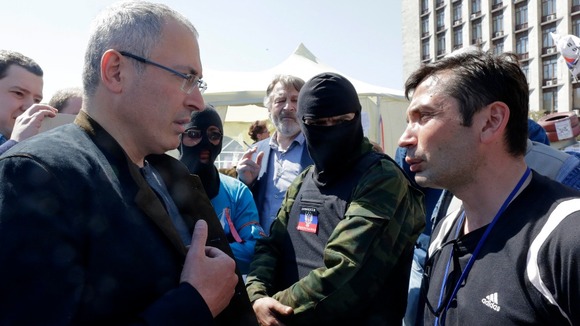 The former oligarch, who was jailed for a decade under President Vladimir Putin, came to Ukraine in March offering to mediate in the Crimea crisis. He said he wanted to do the same with the pro-Russian groups who have taken over regional offices and police stations in eastern Ukraine cities.
But protesters told him he did not need to come as he could find out all he needed by watching Russian television.