OSCE observer Colonel Axel Schneider, one of several people held by pro-Russian insurgents in eastern Ukraine has said that they have been "treated well" and "regarded as guests", during a news conference today.
Col. Schneider told the conference organised by self-proclaimed mayor Vyacheslav Ponomaryov: "We came here as OSCE observers with a diplomatic mission. And since then the mayor of this city granted his protection and he regarded us as his guests.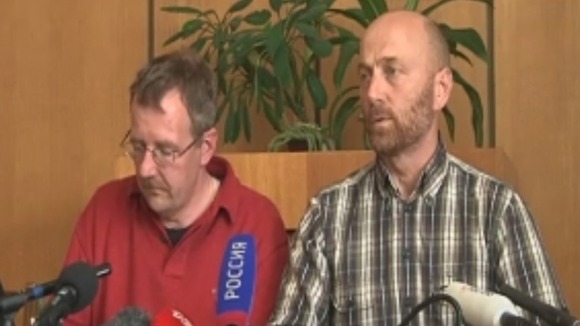 "I can tell you that the word of the mayor is the word of honour, we have not been touched, we have been treated with the maximum extent which is possible under the circumstances.
"We assess that this situation, the word of the mayor remains as long as we stay in this city, no harm will be given to the officers and the interpreter...We have no indication when we will be sent home to our countries."