The leader of separatist rebels holding a group of international observers in the Ukrainian city of Slaviansk said he was scheduled to meet a delegation of mediators who were on their way to negotiate the observers' release.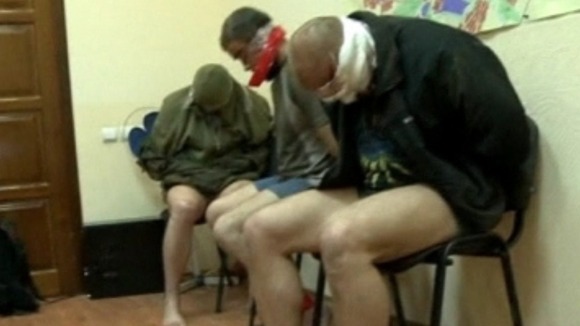 According to Reuters, Vyacheslav Ponomaryov said that his men detained three officers along with Ukrainian state security personnel in an operation overnight. "The soldiers are hostages of the situation, but I think everything will be okay. We'll reach some agreement", he said.
He added that the "fundamental" condition for releasing observers is an exchange with separatists held by Kiev authorities, and that he believed a deal will be reached.