President Barack Obama has arrived in the Philippines to seal a 10-year deal with the country that will allow a larger US military presence in the southeast Asian nation, as the US seeks to boost its trade relations with Asia and rival a rising China.
The Enhanced Defense Cooperation Agreement will allow American forces temporary access to selected military camps and allow them to preposition fighter jets and ships.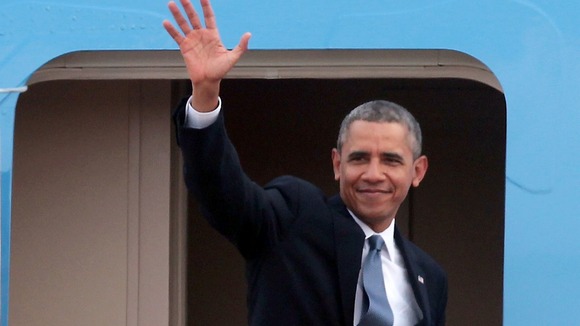 Earlier the President signed three business deals in Malaysia worth nearly $2 billion ($1 billion) for aviation, pharmaceutical, and insurance business between US and Malaysia-based companies.
"These deals reflect our commitment to stepping up our game," he said during a visit to the Philippines on the final leg of his four-day Asia tour.