Philippine President Benigno Aquino said today that he agrees with US President Barack Obama that territorial disputes should be settled peacefully.
President Obama said the US is not trying to "reclaim old bases or build new ones" at the bilateral talks in Manila.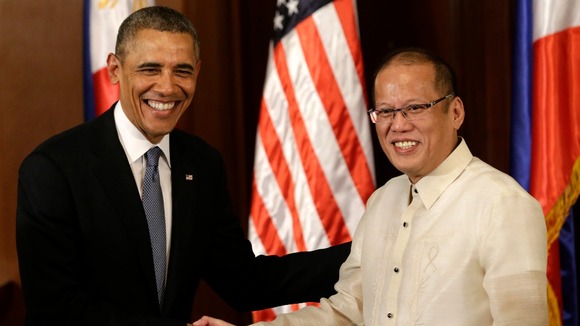 President Obama said he supports the country's efforts to seek arbitration on its dispute with China over it's "nine-dash-line" claims to about 90 percent of the South China Sea, an important shipping route that is believed to be rich in energy resources.
"Both President Obama and I share the conviction that territorial and maritime disputes in the Asia Pacific region should be settled peacefully based on international law," Aquino said at a joint news conference.
The US is not trying to counter or contain China, but has a goal to "respect international rules," President Obama added.