Pupil Katie Gallagher, 15, said she was in a nearby room when teacher Ann Maguire was stabbed.
She said the incident happened in a regular Spanish class with around 30 children witnessing the stabbing. Everyone in her class burst into tears when they were told about the teacher's death.
She said: "I heard her scream. I was in a meeting at the time but I heard it."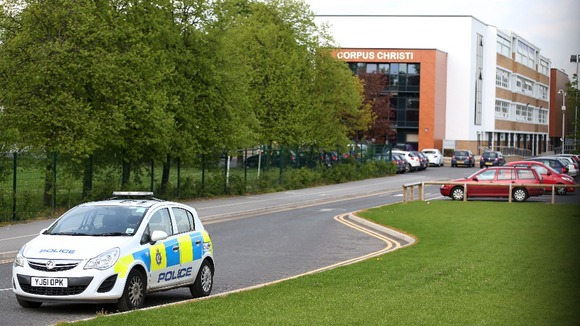 Her sister Becky Gallagher, 20, said she left the school in 2010. "I just think it's a shame for all the pupils' future who won't get to be taught by her."
Read more: Pupil, 15, arrested after teacher stabbed to death at school