Four Royal Air Force jets have been deployed to defend Baltic air space today as part of Nato's response to the Ukraine crisis.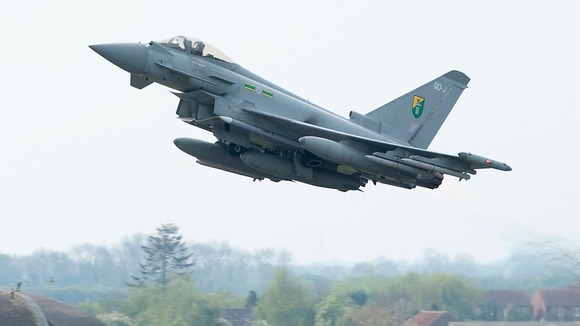 The aircraft, which were promised in March, will take part in the Baltic Air Policing mission over Estonia, Latvia and Lithuania, which lack their own air defence fighter planes, as part of a series of measures taken by NATO to support and reassure its Eastern member states.
Defence Secretary Philip Hammond said that Britain was helping Ukrainian people "in their hour of need" and said that the UK must continue to "standing up to Russia's actions."
"In the wake of recent events in Ukraine, it is right that Nato takes steps to reaffirm very publicly its commitment to the collective security of its members.
"As a leading member of Nato, the UK is playing a central role, underlined by today's deployment of RAF Typhoon aircraft to Lithuania. This, alongside the other action we are taking, will provide reassurance to our Nato allies in Eastern Europe and the Baltic states.