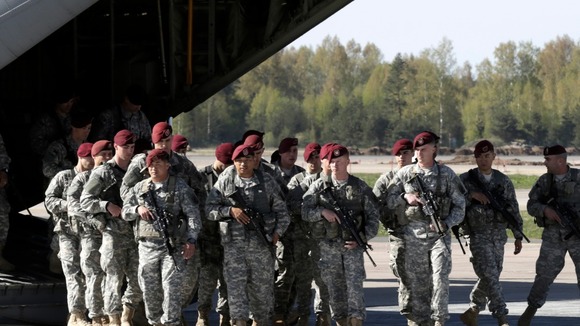 The increase in Nato and United States military activity near Russia's borders during the Ukraine crisis is "unprecedented", Russian Defence Minister Sergei Shoigu has said.
Russian news agencies also reported that he had urged US Defence Secretary Chuck Hagel to help "turn down the rhetoric."
The agencies said Shoigu told Hagel by telephone that Russia is open to contacts with all sides to seek to reduce tension.
Russian forces that had been conducting urgent drills near the Ukrainian border last week - a move that was criticised by the West - had returned to their permanent positions, without giving details, according to the reports.