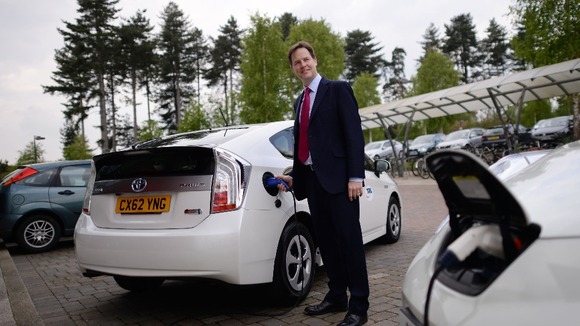 The Government is set to spend £500m to encourage more drivers to use electric cars.
Under the proposals people can get grants of up to £5,000 towards the cost of an electric vehicle.
Deputy Prime Minister Nick Clegg will also set out £100m of extra investment in research and development to help the UK remain at the forefront of the new technology.