A woman is recovering after plunging through a hole in a wall at Wells Cathedral in Somerset.
The 60-year-old fell 30ft and became 'wedged between two turrets' just after noon today, and had to be winched up by a helicopter.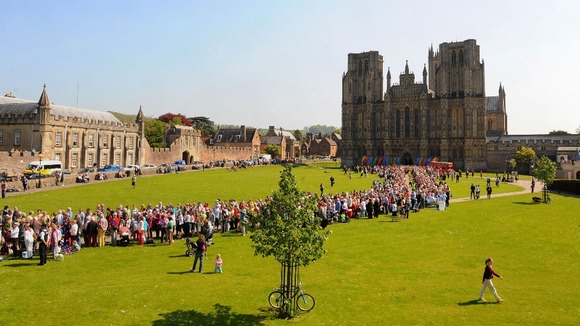 The woman was said to have arm and pelvic injuries and be in a state of shock but was not suffering life-threatening injuries.