The Archbishop of Westminster has spoken of his "utter shock and sadness" over the fatal stabbing of teacher Ann Maguire.
Vincent Nichols, the leader of Catholics in England and Wales, who was made a Cardinal earlier this year by Pope Francis, said his heart went out to the family of Mrs Maguire.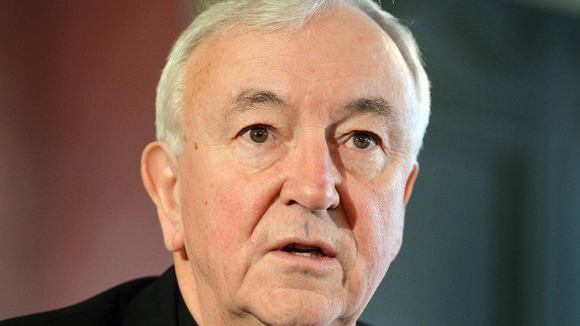 He said: "Today I express my utter shock and sadness at the tragic killing of Mrs Ann Maguire at Corpus Christi College.
"My heart goes out to her husband and daughters, to their wider family, to everyone at Corpus Christi Catholic College and to the parishes connected to the College."