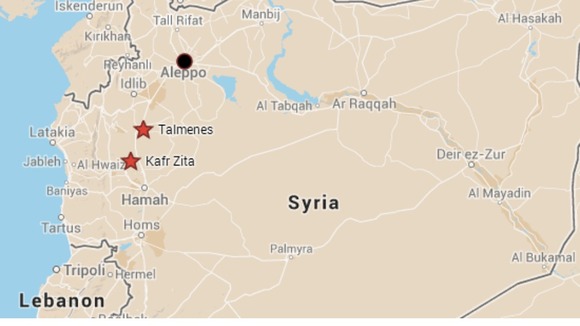 Chlorine and ammonia is suspected to have been used during helicopter attacks in two urban areas in the west of Syria.
An investigation by the Telegraph tested samples from two separate gas attacks in the city of Kafr Zita, and one other in the village of Talmenes.
Scientific analysis of samples from the attacks - which all took place this month and injured several women and children - showed evidence of chlorine and ammonia use, the newspaper says.