Once one of the most prominent European leaders, Germany's former Chancellor Gerhard Schroeder, is facing heavy criticism after photographs showing the retired leader in a warm embrace with Russian President Vladimir Putin emerged.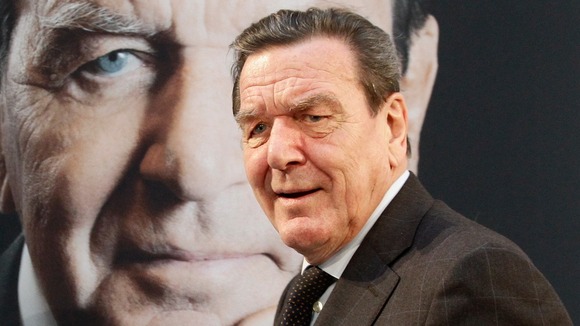 The German government and media distanced themselves from the ex Chancellor.
Der Spiegel, a national magazine, published the photographs along with a commentary that said: "Schroeder celebrates his birthday with Putin and makes Germany's foreign policy look absurd."
Mr Schroeder's office had no comment on the pictures, which according to the media reports were taken on Monday evening outside the Yusupov Palace in St. Petersburg where he was attending a belated celebration of his 70th birthday.