Ukip leader Nigel Farage addressed recent controversies surrounding the party during a visit to Slough today, calling David Cameron, Ed Miliband and Nick Clegg "creeps" for portraying the party as racist.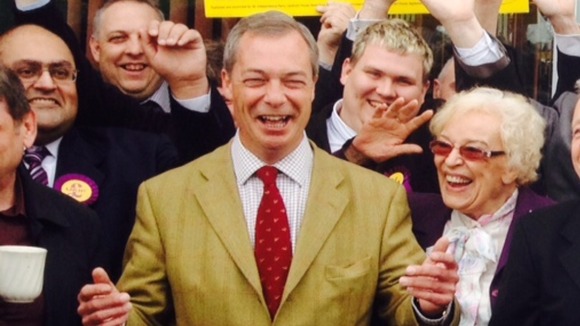 "They are trying to browbeat the British public into abandoning Ukip and sticking with open-door immigration by using the most disgraceful slurs, " he said.
"The electorate is not in the mood to be intimidated by the political establishment and Messrs Cameron, Miliband and Clegg have just made another disastrous mistake. I call on all fair-minded British people to swing behind Ukip and teach these creeps a lesson they won't forget in a hurry," he added.
Read: Ukip MEP denies 'fine to despise gay people' comment
The eurosceptic party leader hit back after Barbara Roche - who co-chairs the Migration Matters Trust - the head of a cross-party group accused him of aping far-right tactics and attracting extremists to his cause ahead of the May 22 European elections.