Mario Balotelli is the latest high-profile footballer to pose with a banana in support of FC Barcelona defender Dani Alves, who reacted to racist taunts by eating a banana that was thrown at him during Sunday's match at Villareal.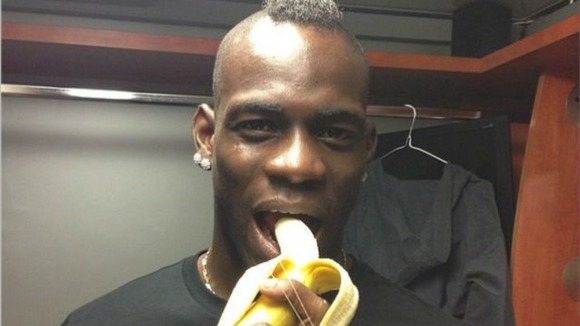 The former Manchester City striker posted the picture on his Instagram account and tweeted the link to his more than two million Twitter followers.
The Italian striker accompanied the shot with the message: #WeAreAllMonkeys, #NoToRacism. Siamo tutti scimmie!
It follows similar pictures posted on social media by Neymar, Sergio Aguero and Luis Suarez after Alves' unconventional response to the incident.
Read: Liverpool's Luis Suarez poses with banana in anti-racism campaign