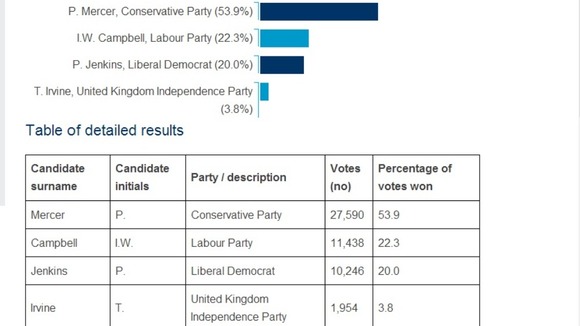 Patrick Mercer won more than 50 percent of the vote in Newark - a majority of 16,000 - when he stood as the Tory MP in the 2010 general election.
The Ukip candidate, Reverend Major Tom Irvine, won just 3.8 percent of the vote. However, Nigel Farage would be expected to fare better if he were to run as the party's candidate in a by-election.
Ukip has never won a seat in the House of Commons.