A camping gear advert with the slogan "No poles required!" appeared next to a UKIP election campaign billboard.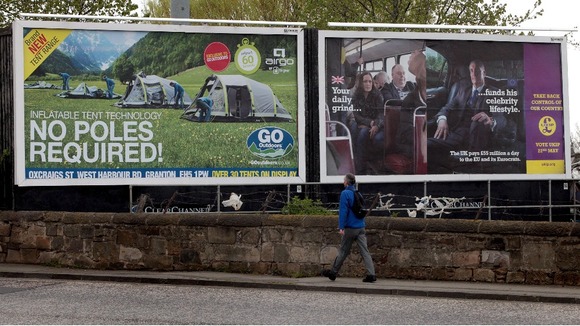 The advertisement for inflatable tent technology was photographed next to the party's campaign poster for the upcoming European election.
A spokesman for Clear Channel, the company responsible for the posters, said they were put up at the same time."We can understand why people would make the connection, but at the same time one is for an election campaign on European bureaucracy and the other is an advert for camping supplies."
A statement from UKIP said there was "no deliberate intent."