The self-declared mayor of a separatist-held town in eastern Ukraine said he would discuss the release of detained military observers with the West only if the European Union dropped sanctions against rebel leaders.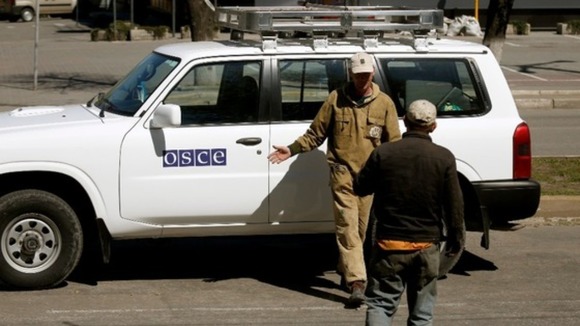 "If they fail to remove the sanctions, then we will block access for EU representatives, and they won't be able to get to us. I will remind my guests from the OSCE about this," Slaviansk's mayor Vyacheslav Ponomaryov said.
Six observers from the Organization for Security and Co-operation in Europe were seized last week by separatists who said they had found a spy with them.
The Ukrainian government said it had a plan to secure the release of the hostages, who come from Germany, the Czech Republic, Denmark, Poland and Sweden.