Japan imposed visa bans on 23 people, following the United States and the European Union in announcing expanded sanctions against Russia over its actions in Ukraine.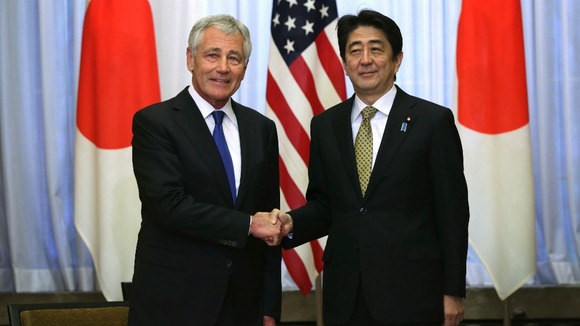 "Japan expresses serious concern that Russian moves to violate Ukraine's sovereignty and territorial integrity, including the annexation of Crimea, are continuing," Japanese Foreign Minister Fumio Kishida said in a statement.
The Japanese government did not disclose the names, titles or nationalities of the people hit with the new visa bans, but said the list was was based on those compiled by the US and the EU.
Moscow has already denounced what it called "Cold War" tactics for the new U.S. and EU sanctions imposed on Russian and Ukrainian allies of Russian President Vladimir Putin.
Japan has previously condemned Russia's actions in Ukraine and followed the US and the EU in imposing sanctions against the country.
The US Secretary of Defence Chuck Hagel visited Japan earlier this month to discuss Japan's security in the light of the crisis in Crimea.