A woman was trapped 150 ft up in Somerset's Wells Cathedral after she fell through a void in a wall.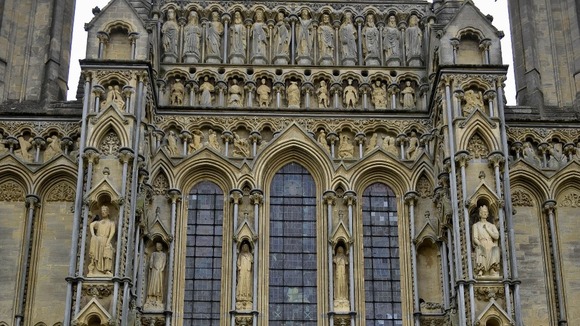 The 60-year-old fell 30ft and became trapped in a void between two walls in the cathedral's bell tower.
She was winched up onto the roof and given pain relief, before being airlifted by helicopter to Frenchay Hospital in Bristol.
A Wells Cathedral statement said: "No details are yet available as to how the incident occurred but all further high parts tours and cathedral tower tours are cancelled until further notice while a review of the incident takes place."