Barcelona right-back Dani Alves has said that Spain is "very backward" in its approach towards racism after a fan hurled a banana on the pitch in Barcelona's game away to Villarreal on Sunday.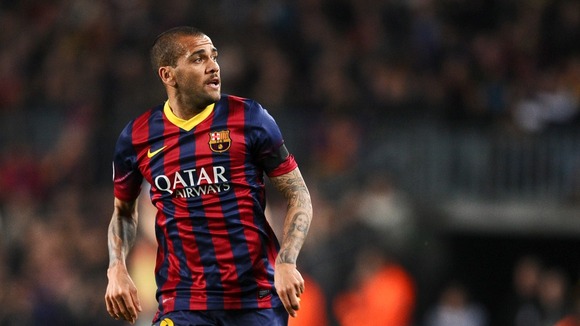 Alves was speaking to Brazil's Radio Globo when he said: "If I could, I would put a photo of the fan on the internet so that he would be shamed.
"There is racism against foreigners. They sell the country as being first world but in certain things they are very backward."
Responding to the internet campaign the incident sparked, he added: "I have been surprised by everyone's support. I did it without thinking. The world has evolved and we must evolve with it."