Government officials have proposed that the Department of Health considers a ban on smoking electronic cigarettes in public places in England.
The suggestion, made in a Public Health England board meeting in February, recommended that e-cigarettes should be prohibited in "workplaces, educational and public places" to prevent "normalising smoking".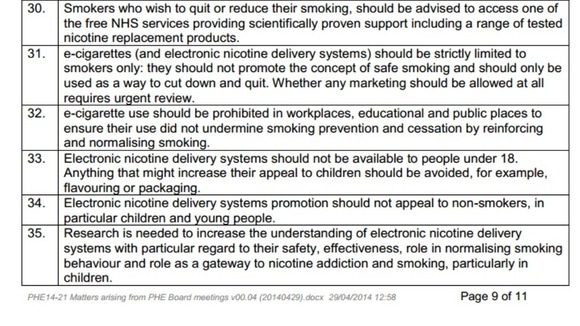 It is the first time such a policy is believed to have been mentioned in an official Government document.
The proposal could form part of Public Health England's tobacco strategy, set to be finalised next month, and be recommended to the Department of Health.