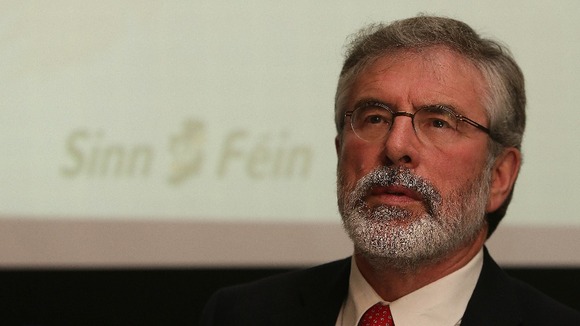 Sinn Fein's deputy leader has said she believes the timing of president Gerry Adams' arrest is "politically motivated and designed to damage" the party and its leader.
Mary Lou McDonald said: "He has consistently and forthrightly rejected any suggestion that he had any part in what happened to Jean McConville 42 years ago or that he has any information about these dreadful events.
"It is Sinn Féin's view that legacy issues and dealing with the past, including past conflict events, are best addressed through an independent, international, truth recovery process."