Pro-Moscow separatists seized government offices in more Ukrainian towns today in a further sign that authorities in Kiev are losing control of eastern parts of the country.
Gunmen took control of official buildings in Horlivka, a town of almost 300,000 people, Reuters reported.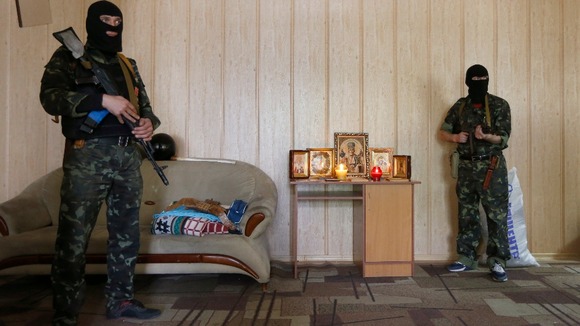 Some 30 pro-Russian separatists also seized a city council building in Alchevsk, further east in Luhansk region, Interfax-Ukraine news agency said. They took down the Ukrainian flag and flew a city banner before allowing workers to leave.
Ukraine's acting president Oleksandr Turchynov said police and security forces are "helpless" to quell unrest in the Donetsk and Luhansk regions, which border Russia.
He said the goal now was to prevent the agitation from spreading to other territories.