It it "almost inevitable" that barrister Constance Briscoe will serve time in jail after being found guilty of lying to police, a judge said.
Briscoe, who remains on bail, will be sentenced tomorrow at the Old Bailey from 10am.
Mr Justice Baker warned: "It's almost inevitable there will be a custodial sentence."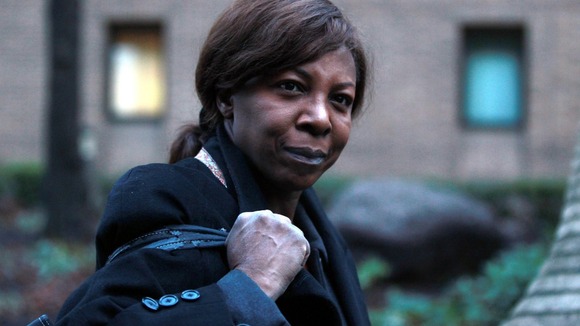 Briscoe was found guilty on three counts. The first charge alleged that Briscoe provided police with two inaccurate statements, and the second that she produced an altered copy of a statement but claimed it was the correct version.
A third charge alleged that she deliberately got a document expert to view the wrong version of her witness statement.
Briscoe stood trial at London's Southwark Crown Court in January but a jury failed to reach verdicts on any of the counts, after which a re-trial was ordered.