Police in Donetsk have appeared to have surrendered to a growing crowd of pro-Russian rioters, ITV News Europe Editor James Mates is reporting.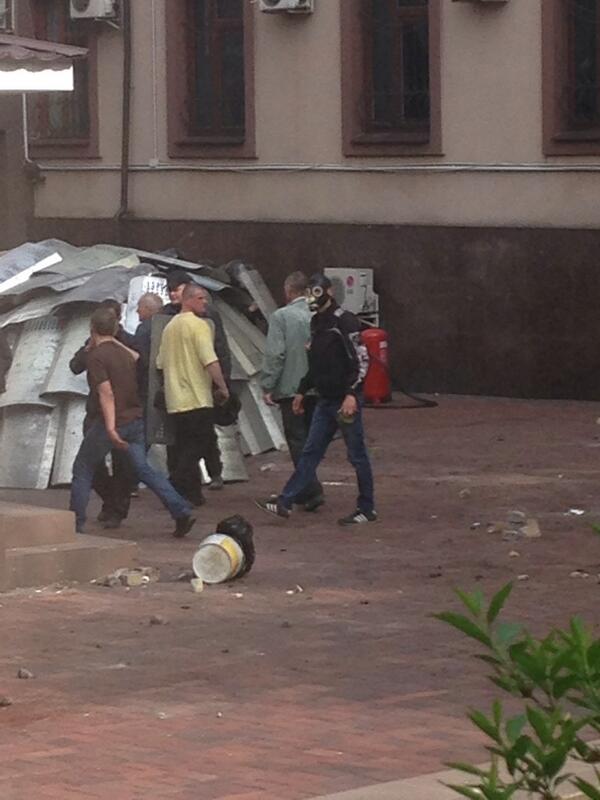 Angry crowds had gathered around the prosecutors office in the eastern city of Donetsk and the police briefly held their own before being overcome.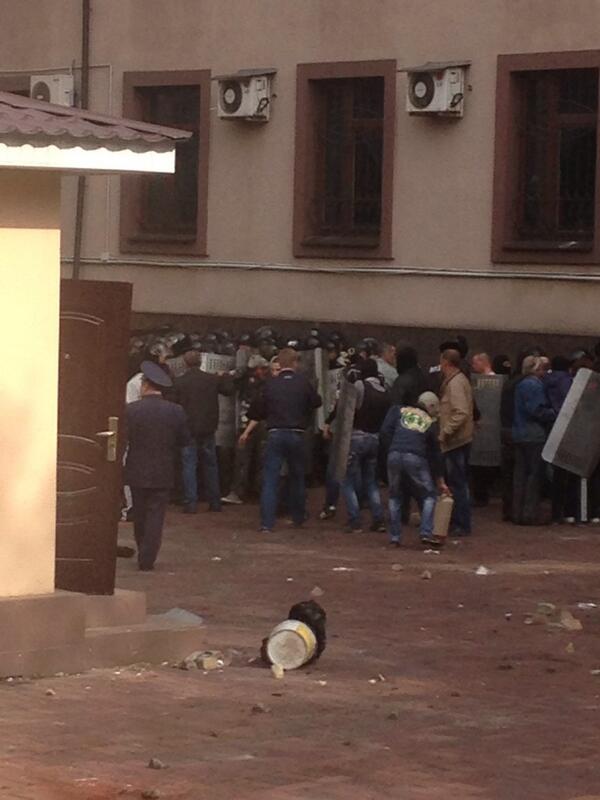 Defeat riot policemen being led away one by one. Cries of 'fascists' as they run gauntlet of angry crowd.