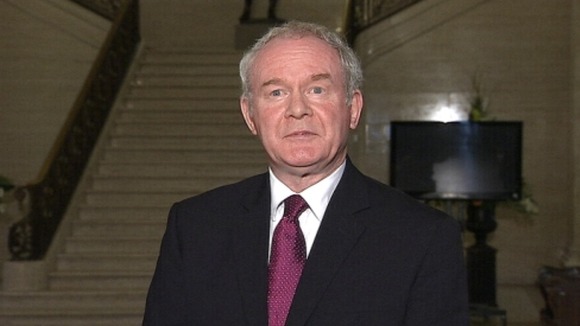 Northern Ireland's Deputy First Minister Martin McGuinness said he had spoken on the phone with David Cameron to challenge him on the issues of investigating state killings.
He said: "The PSNI is duty-bound to fully and energetically pursue all and every investigation and I support and encourage them to do so," said Mr McGuinness.
"But I know that some investigations are pursued more vigorously than others.
"I told the British Prime Minister David Cameron that in a phone call earlier tonight."
He claimed mass killings attributed to the security forces, such as the Army shootings of civilians on Bloody Sunday in Londonderry in 1972 and in Ballymurphy in west Belfast six months earlier, had not been investigated as rigorously as other incidents.