Nigel Farage has been hit by an egg during a visit to Nottingham today.
The incident happened when the Ukip leader got out of a car in the city centre, and comes as Mr Farage continues his nationwide tour ahead of the European elections.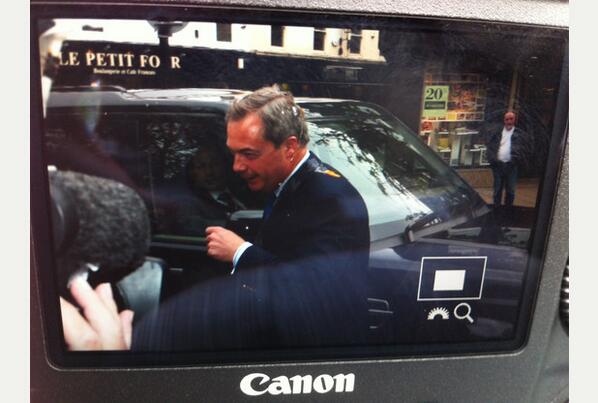 The protester that threw the egg told reporters his name was Fred from Nottingham and was carrying a placard reading "UKIP … sad, scared, old men".
He was put into a patrol car by police shortly after.