Separatist demonstrators in Donetsk stormed the regional prosecutor's office today, stripping and beating authorities as they seized control.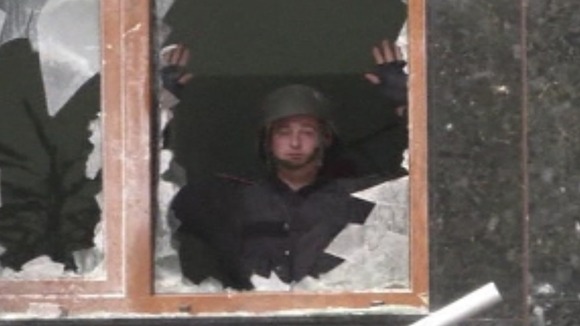 Captured security forces had their uniforms and riot gear taken from them as they were herded through a hostile crowd who hit and shouted at them.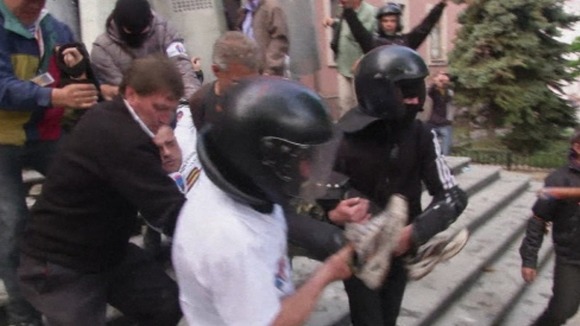 The takeover of the building appears to lend weight to an admission by acting Ukrainian President Oleksandr Turchynov this week that police and security forces were "helpless" to stifle unrest in the east of the country.