David Cameron will open the Tories' European election campaigning vowing that only his party can deliver an In/Out referendum on EU membership.
The Prime Minister will point to what he claims is a "track record of delivery" on dealing with Brussels, including vetoing a European treaty in 2011 and helping secure a cut in the EU budget.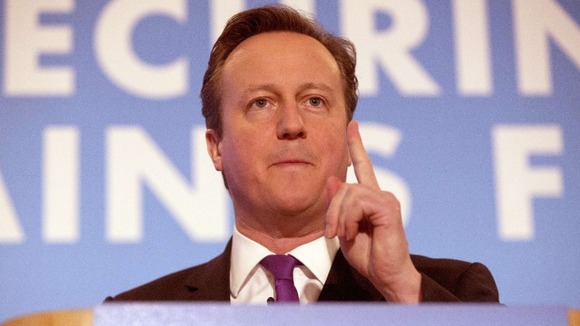 Speaking to party activists in the West Midlands, Mr Cameron will again stress his commitment to giving voters a choice over EU membership if his party wins the 2015 general election.
"Believe me, whatever it takes, I will deliver this in-out referendum. Labour won't. Ukip can't. I will," he will say.