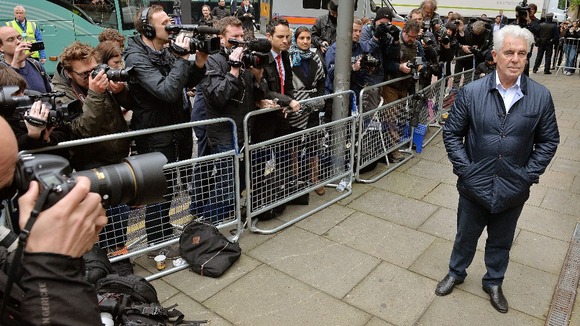 Max Clifford has been told he must serve at least half the eight-year sentence handed down at Southwark Crown Court in prison.
Judge Anthony Leonard told Clifford he had shown a "contemptuous attitude" and "quite extraordinary behaviour" while showing "no remorse" for his crimes.
The judge said: "These offences may have taken place a long time ago, when inappropriate and trivial sexual behaviour was more likely to be tolerated, but your offending was not trivial, but of a very serious nature."