An injured Ukrainian pilot was "saved" by pro-Russian separatists in the eastern city of Slaviansk, after it was reported that two helicopters were shot down.
Video broadcast on state television channel Russia 24 showed an injured man with blood on his leg and face being carried from a car and laid on a mat on the ground.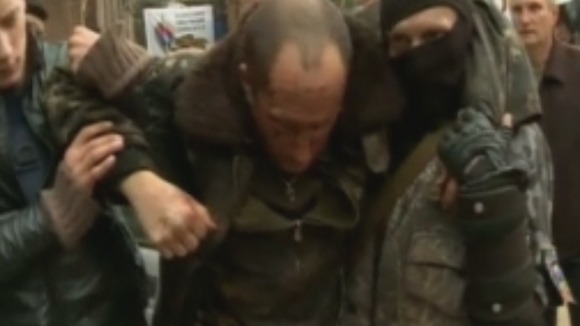 An unidentified armed separatist said: "There was another helicopter shot down. We tried to approach it, but then we decided to save at least one (pilot)."