A new wall mural hailing Gerry Adams as a peacemaker has gone up in west Belfast.
The artwork in the staunchly republican Falls Road area depicts the Sinn Fein president beside the words "peacemaker, leader, visionary".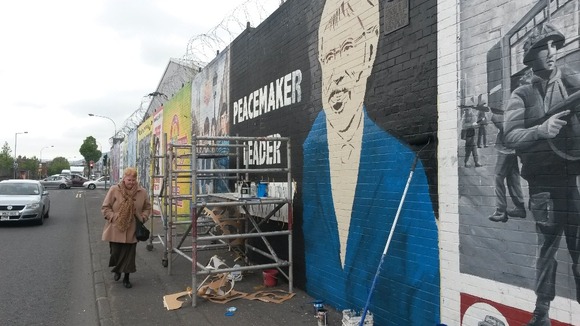 Hundreds of political paintings were created around Northern Ireland in republican and loyalist areas during the 30-year conflict.