Cancer sufferer Stephen Sutton has had a visit from Prime Minister David Cameron at the Queen Elizabeth Hospital.
David Cameron visited the 19-year-old teenage cancer hero after undergoing a successful operation to clear a tumour.
Read: Teen cancer patient breaks £3m fundraising mark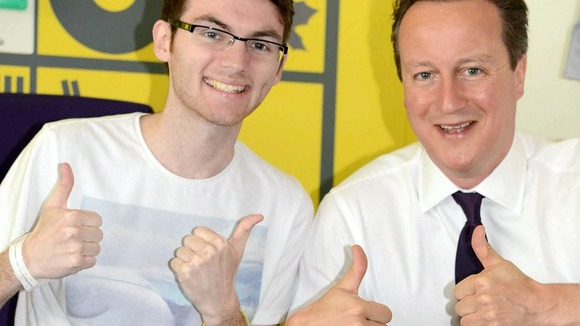 Sutton has raised over £3million for The Teenager Cancer Trust on his JustGiving fundraising page, smashing his original target of £1million.