Ukraine's government launched a "large-scale operation" to retake the town of Slaviansk, the Interior Ministry said, after reports emerged that a helicopter pilot was killed in the eastern city.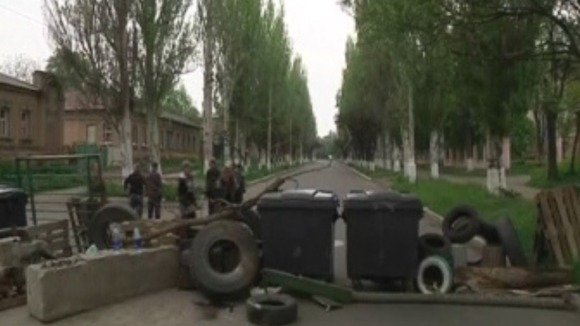 Interior minister Arsen Avakov wrote on his Facebook page: "At 4.30am [the government] began the active phase of the anti-terrorist operation in Slaviansk-Kramatorsk [...] We have asked Kramatorsk residents not to take to the streets and to be careful near windows".
The clashes around Slaviansk came only hours after a May Day parade was staged in Donetsk, which ended with pro-Russian demonstrators capturing and beating riot police guarding a regional prosecutor's building.